Caroni (1975) Ltd. / Rum Distillers Limited
Navy Rum Extra Strong

I have a picture only:(

Caroni Rum

I have a picture only:(

Superb White Magic

Special Old Cask Rum

Special Old Cask Rum

Special Old Cask Rum

Old Cask Rum

Caroni 1985

I have a picture only:(

Caroni 1984

I have a picture only:(

Caroni 1983

I have a picture only:(

Carony Rum Heavy 1992

I have a picture only:(

Carony Rum Full Proof 1991

I have a picture only:(

Carony Rum Blended 1991

I have a picture only:(

Carony Rum Full Proof 1992

I have a picture only:(

Carony Rum Blended 1993

I have a picture only:(

Full Proof Heavy Trinidad Rum

I have a picture only:(

High Proof Heavy Trinidad Rum

I have a picture only:(

Caroni Navy Rum

I have a picture only:(

Caroni Rum

I have a picture only:(

Caroni Rum

I have a picture only:(

Caroni Rum

I have a picture only:(

Caroni Rum

I have a picture only:(

Velvet Smooth Caroni Puncheon Rum

Stallion Puncheon Rum

Felicite Gold

Felicite Gold

Creole Rum Punch

Creole Rum Punch

Authentic White

I have a picture only:(

Authentic Gold

I have a picture only:(

Genuine Caroni Bay Rum

Caroni 1999 Master Selection

I have a picture only:(
I exhibit 12 of the 28 labels of my collection. Other labels differ only in details. Undisplayed labels are variations with minor differences.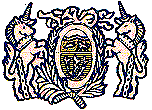 ---
History
Caroni (1975) Limited's Distillery, situated on the site of the old Caroni Sugar Factory on the Old Southern Main Road, has been involved in the distillation, blending and bottling of rum products since 1918.
In that year, a new cast iron still was commissioned, and in 1943 a wooden Coffey still was added. Both stills remained in operation until 1945, when a new all-copper still was installed.
In 1957, a single-column still was installed, and in 1979 a four-column Gerb Herman still was installed and when commissioned in 1980, increased the capacity of the distillery and improved the quality of its rums, resulting in a diversified number of products offered at the distillery.
In 1964, both the cast iron and wooden Coffey stills were replaced by a two-column Blairs still and a Pot still.
At present, the Caroni Distillery produces and markets a wide range of bottled rum products, and also maintains a large stock of aged rums, and supplies Bulk Rum to local, Caricom and international markets.
---
However for nearly 100 years Caroni has had large sugar estates and was the major producer of molasses on the island.
Today sadly this is no more as the company has been closed and the stocks dispersed. However we secured some years ago a few barrels of rum distilled from the Providence Estate located near Chaganos just south of the Coporo River. Using water with a low mineral content and distilling the spirit on an old patent still a slightly heavier rum than normal was produced in 1990.
---
---
Here are full texts from the labels
tt_7: Navy Rum Extra Strong; 75° Proof; A fine old rum from the British West Indieů Distilled by Caroni Limited, Planters, Sugar Manufactuters & Distillers, Trinidad; Tate & Lyle Ltd
tt_13: Caroni Rum; 70 proof; Tate & Lyle Ltd
tt41: Superb White Magic; Finest Trinidad Rum; 750 ml; 43% alc/vol; Distilled and Bottled in Trinidad by Caroni 1975 Ltd., Trinidad, West Indies
tt42: Special Old Cask Rum; Finest Trinidad Rum; 750 ml; 40% alc/vol (80 proof); Distilled and Bottled in Trinidad by Caroni 1975 Ltd., Trinidad, West Indies
tt44: Special Old Cask Rum; Finest Trinidad Rum; 750 ml; 40% alc/vol (80 proof); Distilled and Bottled in Trinidad by Caroni 1975 Ltd., Trinidad, West Indies
tt47: Special Old Cask Rum; Finest Trinidad Rum; 750 ml; 43% alc/vol; Distilled and Bottled in Trinidad by Caroni 1975 Ltd., Trinidad, West Indies
tt82: Caroni rum; Aged 10 years; Old Cask Rum; Finest Trinidad Rum; Specially Blended For The Universe And The Millenium; 750 ml; 43% alc/vol; Distilled and Bottled in Trinidad by Caroni 1975 Ltd., Trinidad, West Indies
tt_15: Caroni 1985; Full Proof Heavy Trinidad Rum; 21 years
tt_16: Caroni 1984; Full Proof Heavy Trinidad Rum; 22 years
tt_17: Caroni 1983; Heavy Trinidad Rum; 22 years
tt_23: Caroni; Heavy Trinidad Rum 1992
tt_24: Caroni; Full Proof Trinidad Rum 1991
tt_25: Caroni; Blended Trinidad Rum 1991
tt_26: Caroni; Full Proof Trinidad Rum 1992
tt_27: Caroni; Blended Trinidad Rum 1993
tt_29: Full Proof Heavy Trinidad Rum; Distilled in 1998, aged 16 Years; Caroni (1975) Limited, Caroni Estate; Caroni Section Office Clinic; Distillery; Caroni; Caroni (1975) Ltd., Old Southern Main Road, Caroni Trinidad & Tobago, WI; One of 2750 bottled in 2014; Bottle No. 001441; Fully matured in Trinidad; 70 cl e; 64.5% vol
tt_30: High Proof Heavy Trinidad Rum; Distilled in 1998, aged 16 Years; No Smooking; Caroni; Caroni (1975) Ltd., Old Southern Main Road, Caroni Trinidad & Tobago, WI; One of 3850 bottled in 2014; Bottle No. 003016; Fully matured in Trinidad; 70 cl e; 64.5% vol
tt_38: Caroni Navy Rum Extra Strong 90° Proof; La Maison & Velier
tt_28: Caroni 100% Trinidadad Rum aged 12 years; Extra Strong 100° Proof; From the last Trinidad molasses; Destilled in 2000 at Caroni Distillery - Trinidad; 70 cl e; 50% vol; Imported and distributed by Velier Spa, Italy
tt_39: Caroni 100% Trinidadad Rum aged 15 years; Extra Strong 104° Proof; From the last Trinidad molasses; Destilled ??? at Caroni Distillery - Trinidad; 70 cl e; 52% vo
tt_31: Caroni 100% Trinidadad Rum aged 17 years; Extra Strong 110° Proof; Destilled in 1998 at Caroni Distillery - Trinidad from Trinidad molasses; 70 cl e; 55% vol; Imported and distributed by Velier Spa, Italy
tt_40: Caroni 100% Trinidadad Rum aged 21 years; Extra Strong 100° Imperial Proof; Destilled in 1998 at Caroni Distillery - Trinidad from Trinidad molasses; 70 cl e; 57.18% vol; Imported and distributed by Velier Spa, Italy
tt51: Velvet Smooth Caroni Puncheon Rum; Finest Trinidad Rum; 750 ml; 75% alc/vol; Distilled and Bottled in Trinidad by Caroni (1975) Ltd., Trinidad, West Indies
tt54: Stallion Puncheon Rum; Finest Trinidad Rum; 750 ml; 75% alc/vol; Distilled and Bottled in Trinidad by Caroni (1975) Ltd., Trinidad, West Indies
tt56: Felicite Gold; Trinidad Rum; 50 ml; 43% alc/vol; Distilled and Bottled in Trinidad by Caroni (1975) Ltd., Trinidad, West Indies
tt57: Importe - Imported Felicite Gold; Rhum Trinidad Rum; 750 ml; 40% alc/vol; Distilled and Bottled in Trinidad by, Distille et Embouteille au Trinidad par Caroni (1975) Ltd., Trinidad, West Indies
tt55: Creole Rum Punch; A delightful fruit based alcoholic beverage; 750 ml; 20% alc/vol; 40° U.S. Proof; Distilled and Bottled in Trinidad by Caroni (1975) Ltd., Trinidad, West Indies
tt81: Creole Rum Punch; A delightful fruit based alcoholic beverage; 20% alc/vol; 750 ml; 40° U.S. Proof; Distilled and Bottled in Trinidad by Caroni (1975) Ltd., Trinidad, West Indies
tt_11: Authentic Caroni Imported White; Trinidad's Finest Rum
tt_12: Authentic Caroni Imported Gold; Trinidad's Finest Rum
tt58: Genuine Caroni Bay Rum; A pleasant Cooling Toilet Lotion; Manufactured by Caroni (1975) Ltd., Brechin Castle CouvaTrinidad, West Indies
de_213: Alambic Classique Collection; Caroni 1999 Master Selection; Rare Single Cask Rum; 15 Years Old; Distilled: 1999, Bottled: 2014; Cask/ref. No. 14313; Only Limited Edition, one of 103 bottesl; Distilled, Matured and Bottled for Alambic Classique, Bad Wörishofen, Germany; 70 cl; 45% vol; Product of Trinidad / Tobago