Fazenda Mata dos Cavalos / Cachaça Capelinha de Minas (formely José Rocha da Silva), MG
Rum labels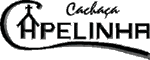 ---
History
The Chapel Cachaça Mine is located in Jequitinhonha Valley, Minas Gerais.
Headquartered in Gamelleira Farms and Forest of horses, besides the production of cachaça quality, participate in other sectors of agriculture by planting coffee and fattening of cattle, which puts us as the only alternative to generate employment and income for several people from the village of St Cajetan, Chapel of the municipality.
Chapel Mine has a tradition of over 80 years in the rum market.
It all started with Mr. José Rocha da Silva who produced cachaça "Providence", famous throughout the region, from the office to their successors. For patent issues rum became known as "Little Chapel of Mines", but carries the ancient tradition of quality.
---
---
Here are full texts from the labels
br_589: Superior Aguardente de cana Providência; Até 54 GL; Indústria Brasileira; Caprichosamente Fabricada e Engarrafada por: José Rocha da Silva; Fazenda Mata dos Cavalos; Capelinha, Minas Gerias
br_141: Cachaça Capelinha
br_590: Cachaça Melinha de Minas