A.R. Valdespino, Jerez
Rum labels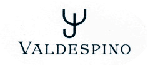 ---
History
Company was established in 1264.
---
The origins of the Bodega Valdespino date back to 1264 A.D. The first member of the Valdespino family to cultivate and age Sherry wines was Don Alfonso Valdespino, one of 24 Christian Knights who fought for King Alonso to re-conquer the City of Jerez from the Moors.
As a reward for a successful battle, the King rewarded the Knights, including Don Alfonso Valdespino by giving them land in the City of Jerez.
Although commercial activities are recorded as far back as 1430, the company was not registered until 1875. In 1883 the House of Valdespino became a purveyor of Sherry to the Royal House of Spain and in 1932, they also became purveyors of Sherry to the Royal House of Sweden.
The Valdespinos had the initial idea of registering the trade mark for the SACRISTIA in 1910. The Sacristia is the area in the ageing cellars, known as bodegas, where the very best casks of Sherry the a bodega has are kept. Other bodegas now use this term, but it is only Valdespino who have the right to use it.
The Valdespino Bodega also produces Fino Inocente, the only Sherry wine whose grapes are harvested from only one vineyard, the Macharnudo Estate. It is also unique in that it is the only Sherry wine fermented in oak barrels, being now the norm to ferment in stainless steel tanks. It is also certainly the only Fino which has 10 'Criaderas' or nursery cask stages, instead of the usual 2 or 3 for other Finos.
in September 1999 was Valdespino acquired by Jose Estevez S.A wine cellars (Bodegas).
---
The voyage of bottle "Legend of Cuban Rum" began humbly when it was distilled from molasses in Cuba during the pre-Castro era – around the 1940s and 50s. Soon after it was shipped from the distillery in Cuba to Jerez in Spain to be stored, matured and enjoyed in the old cellars of the Valdespino sherry Bodega. The Valdespino family, who had bought this rum purely for personal consumption, kept the young spirit in cask allowing it to mature and develop further character and aromas; however they didn't want to lose any of its vitality, so a mixture of younger aged Rums was blended in over the years using the traditional Solera system.
This continued until 1962 and for the remainder of the century, lucky visitors to the Valdespino Bodega could not only sample an astounding collection of old vintages of sherries, but also taste this legendary old Cuban rum from the two barrels near the entrance. It was never intended for sale; as Miguel Valdespino himself said "this is truly rare and my treasure. I will not sell it, I will only share it with people who visit my bodega."
Fast-forward to 1999 when, following a series of family tragedies, the Valdespinos were forced to sell the sherry bodega and all its stocks, including this rum.
---
---
Here are full texts from the labels
es133: Fine Old Cuban Rum; Legend of Cuban Rum; Pre-1962; Valdespino Jerez; R.E.5963-CA; 70 cl; 45% vol
es_142: West India Rhum; Jamaica; A.R. Valdespino, Jerez