»
Rum regions
»
Venezuela
» Santa Teresa
Santa Teresa
I exhibit 16 of the 36 labels of my collection. Other labels differ only in details. Undisplayed labels are variations with minor differences.
Rum labels
Rum bottles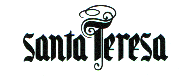 ---
History
The rum-making tradition at the Hacienda Santa Teresa dates back two centuries, to a time when the enterprising colonizers plowed for the first time its fertile soil and planted the first sugarcanes. It was the year of 1796, a year that would mark the beginning of a continuous effort to produce the fine rums Santa Teresa is famous for.
The sugarcane is grown in the fertile valleys of Aragua, in the heart of Venezuela. Once harvested and processed, it is transported to Santa Teresa's modern distillery. It is here where the master blenders, with the help of modern equipment, transform the raw material into world-renown Venezuelan rum.
The Hacienda Santa Teresa has carefully restored the old train station "El Consejo," which is now open to visitors
---
Timeline
1771
Martin de Tovar y Blanco received from King Charles III os Spain thr title of Count of Tovar, and the Royal Charter for the Lands of Tovar which today form Hacienda Santa Teresa.
1796
Foundation of Hacienda Santa Teresa
1885
Gustavo Julio Vollmer y Ribas buys Hacienda Santa Teresa and begins modernization, bringing a cooper distillery from Europe, improving irrigation and putting the accounts order
1909
Ron Santa Teresa is registered as trademark, the third in Venezuela
1948
The E.B. Badger distillery starts operations and production of rum from molasses begin
1955
Compania Anonima Ron Santa Teresa is incorporated to produce Ron de Venezuela. The main brands are Carta Roja, Carta Blanca and Popular
1958
Gran Reserva is launched
1965
Carta de Oro is added to the company portfolio
1968
The Senador Plata and Senador Oro rums are introduced
1969
Colonial is launched and bottled until 1981
1974
Superior goes on the market and is bottled until 1988
1982
Relaunch of Gran Reserva
1983
Launch of Selecto and Selecto Bicentenario
1996
The launch of Santa Teresa 1796 Super Premium Rum
1997
Rum Orange, a rum and orange liqueur, goes onto the market
2000
Santa Teresa Blanco replaces Carta Blanco
2001
A raku, a rum and coffee mestizo liqueur, is launched
2004
Ron Santa Teresa receives appellation of origin Ron de Venezuela
Superior Silver goes onto the market
---
---
Here are full texts from the labels
ve_32: Ron Santa Teresa; Straigth rum; Produce of Venezuela; Especial Cocktails
ve25: C.A. Ron Santa Teresa, Hacienda, Fundada 1796; Carta Blanca Extra Light; 40% vol; Rum; 70 cl e; Product of Venezuela; Distilled & Bottled by C.A. Ron Santa Teresa, El Consejo, Edo. Aragua; Registrado en el. M.S.A.S.; Bajo el No. 10090
ve36: Santa Teresa, Hacienda, Fundada 1796; Silver Reserve Premium Light; Cont 750 ml; 40% alc/vol; Ron; Producto en Venezuela; Distilado y Embotellado por C.A. Ron Santa Teresa, El Consejo, Edo. Aragua; Registrado en el. M.S.A.S.; Bajo el No. 13552; Registro sanitario en Ecuador 3102-91
ve_27: Santa Teresa; Ron Blanco
ve78: Santa Teresa; Fundada en 1796; Blanco Ron Añejo; Puerto Libre Isla de Margarita; Hecho en Venezuela; Elaborado por: C.A. Ron Santa Teresa, El Consejo edo. Aragua; Contenido neto 0.75 l; S.N.M.; Grado alcoholico 40° GL; Registrado en el M.S.D.S.; Bajo el No. L-16561
ve24: Santa Teresa, Hacienda, Fundada 1796; Gran Reserva; Premium Añejo; 40% vol; Rum; 70 cl e; Product of Venezuela; Distilled & Bottled by C.A. Ron Santa Teresa, El Consejo, Edo. Aragua; Registrado en el. M.S.A.S.; Bajo el No. 10014
ve29: Santa Teresa, Hacienda, Fundada 1796; Gran Reserva; Ron Añejo; C.A. Ron Santa Teresa, El Consejo, Edo. Aragua; Contenido neto 0.70 l; S.N.M. 11527; Grado alcoholico 40° GL; Hecho en Venezuela; Registrado en el. M.S.A.S.; Bajo el No. 10014
ve_31: Superior Silver; Santa Teresa
ve37: Contenido neto 0.70 litro; S.N.M. 33083; Grado alcoholico 39° GL; C.A. Ron Santa Teresa, Hacienda, Fundada 1796; Superior; El consumo en exceso puede ser nocivo para la salud; Elaborado por C.A. Ron Santa Teresa, El Consejo, Edo. Aragua; Ingredientes: Ron, Caramelo, Azucar, Agua, Alcohol y Maceracion de Roble, Bebida Espirituosa Secaa; Registrado en el. M.S.A.S.; Bajo el No. 10014; Hecho en Venezuela
ve86: Santa Teresa, Fundada 1796; Superior; Libre de impuesto prohibida la venta puera de Zonas Francas de regimen aduanero especial; Puerto libre isla de margarita; Contenido Neto 0.70 l; CPE01018496; Geado alcoholico 39° GL; Ingrediemts: Ron, Caramelo, Azucar, Agua, ALcohol y Maceracion de Roble; Bebida espirituosa seca; Elaborado por C.A. Ron Santa Teresa, El Consejo, Edo. Aragua; Registrado en el. M.S.D.S. bajo el No. 13043; Hecho en Venezuela; El consumo en exceso puede ser novico para la salud
ve38: Importado; C.A. Ron Santa Teresa, Hacienda, Fundada 1796; Carta Blanca Extra Light; Ron Añejo; Cont 700 ml; 40% alc/vol; Producido en Venezuela; Destilado y Embotellado por C.A. Ron Santa Teresa, El Consejo, Edo. Aragua; Registrado en el. M.S.A.S.; Bajo el No. 10090
ve41: Importado; C.A. Ron Santa Teresa, Hacienda, Fundada 1796; Carta Roja; Ron Añejo; Cont 700 ml; 40% alc/vol; Producido en Venezuela; Destilado y Embotellado por C.A. Ron Santa Teresa, El Consejo, Edo. Aragua; Registrado en el. M.S.A.S.; Bajo el No. 10086
ve23: Santa Teresa, 1796; Ron Antiguo de Solera; Elaborado en la Hacienda Santa Teresa; Fundada en 1796; Imported; 40% vol; Rum; 70 cl e; Product of Venezuela
ve_26: Ron Selecto; Ron Extra Añejo; Santa Teresa
ve80: Rum Gran Reserva Selecto; Distilled and Bottled by C.A. Ron Santa Teresa, El Consejo Estado Aragua; Registrado en el M.S.A.S.; Bajo el No. L-10.251; Product of Venezuela; 750 ml; Alc 40% by vol (80° Proof)
ve82: Ron Extra Añejo Selecto; Elaborado por C.A. Ron Santa Teresa, El Consejo Edo Aragua; Hecho en Venezuela; Grado Alcoholico 40° GL; Contenido neto 0.70 l; S.N.M. 15554; Registrado en el M.S.A.S.; Bajo el No. L-10.251
ve92: Gran Reserva Selecto; Ron Añejo; Elaborado por C.A. Ron Santa Teresa, El Consejo Edo Aragua; Hecho en Venezuela; Grado Alcoholico 40° GL; Contenido neto 0.35 l; Registrado en el M.S.A.S.; Bajo el No. L-10251
ve83: Selecto Bicentenario; Ron Añejo; Elaborado por C.A. Ron Santa Teresa, El Consejo Edo Aragua; Hecho en Venezuela; Grado Alcoholico 40° GL; Contenido neto 0.70 l; S.N.M. 33067; Registrado en el M.S.A.S.; Bajo el No. 13.102
ve97: Selecto; Ron Extra Añejo; Destilado y Elaborado por C.A. Ron Santa Teresa, El Consejo Edo Aragua; Registrado en el M.S.A.S. Bajo el nl. 10.251; Producto de Venezuela; Cont. neto 70 cl e; Alc. 40% vol
ve_29: Bodega Privada; Santa Teresa
ve_94: Santa Teresa Gran Reserva Linaje; Ron Extra Añejo; Ron de Venezuela
ve32: Rhum Orange; Licor de Naranja a base de Ron Añejo; Santa Teresa; 40% vol; 50 cl e; Product of Venezuela
ve_28: Ron y cafe; Araku
ve~4: Santa Teresa, Fundada 1796; Gran Reserva; 70 cl e; 40% alc/vol; Producido en Venezuela; Destilado y embotellado por C.A. Ron Santa Teresa, El Consejo, Edo. Aragua; Registrado en el. M.S.A.S.; Bajo el No. 10014
ve~11: Santa Teresa; Fundada en 1796; Añejo; Ron Venezuela; Gran Reserva; Elaborado por: C.A. Ron Santa Teresa
---