Bücher über Rum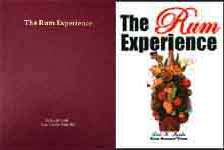 Luis Ayala: The Rum Experience
[Englisch]
Rum surely has no better ambassador than Luis Ayala. In his hands the rich and colorful history of rum comes alive, so vividly you can almost smell and taste the properties of this truly legendary libation. From New Zealand to Barbados, Venezuela to Puerto Rico, Ayala has sampled the rums of the world to compile a definitive history of rum as well as the most comprehensive tasting portfolio available to rum connoisseurs. Ayala speaks and writes passionately about a spirit that is as elegant and sophisticated as the world's finest cognac, brandy and bourbon. As the cocktail culture brings us closer to rum - the first and most versatile cocktail spirit - we begin to see rum's important place in mixology. The daiquiri and the mojito are perfect starting-off points to learn about rum's finer incarnations. From the shaker to the snifter sipper, Ayala covers all types of rum and rum experiences. This book is a must for anyone who wants to learn more about rum or is already engaged in an enthusiastic affair with the world's most lively and famous spirit.
---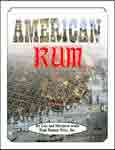 Luis and Margaret Ayala: American Rum
[Englisch]
The Complete History Of Rum In America From Colonial Days To Present Time. This book completes Rum Runner Press' 'Rum Trilogy' series (which includes The Rum Experience and The Encyclopedia of Rum Drinks). Come discover the impact of rum in New England's economy, its role in slave trade and its political power! Did you know that.... George and Martha Washington loved rum? That Prohibition actually increased crime and did not stop people from drinking? That most of the rum in the world is aged using American oak barrels?
Find out the details about these and many other fascinating topics as the authors take you on a journey through America, from Colonial days to present time, analyzing events from a Rum perspective!
Hardcover, 186 pages with color photography. Includes numbered Certificate of Authenticity and an original, un-used rum label from an early American distillery.
---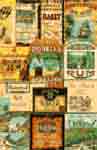 Ed Hamilton: Rums of Eastern Caribbean
[Englisch]
Have you ever dreamed about sailing the Caribbean and sampling the finest rums the islands have to offer? Join the crew of the sloop Tafia and learn the secrets of the Caribbean spirit. The descriptive narrative takes you to the distilleries where you learn how rum is made and the differences between the 150 rums described. Historical sketches of the distilleries, recipes and anecdotes combined with more than 100 color labels make this the most complete guide to the best rums in the world.
---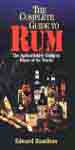 Ed Hamilton: The Complete Guide to Rum
[Englisch]
Edward Hamilton has done a great service to the entire rum drinking world with his "Complete Guide to Rum". Whether a professional in the spirits industry, a seasoned connoisseur of fine rums, or simply a person that enjoys re-living Caribbean cruises gone by, this is an outstanding resource that should not be missed. The author has gone to great lengths to maintain a sense of objectivity and there is no sense that big marketing dollars play any role whatsoever in his astute observations. Great attention is paid to both the rums and the unique cultures that produce them. Bravo Mr. Ed Hamilton! (Review by John Moore)
---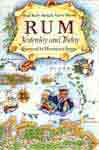 Hugh Barty-King & Anton Massel: Rum Yesterday and Today
[Englisch]
Here are tales of the New England Rum which wrought havoc among the red Indians; of the rum punches beloved of Berlioz and Mozart, and served in decorative punch bowls in the punch houses of 18th Century Britain; the Rum Runners of Prohibition; the Rum Traffic of New South Wales. The narrative is both humorous and informative and is complemented by a mass of illustrations.
There is an authoritative section on the science and chemistry of rum making; and another on the problems and controversies of marketing rum in the 1980's. Finally there is an international collection of rum recipes for cold and hot drinks.
---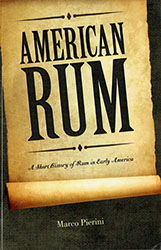 Marco & Claudio Pierini: American Rum
[Englisch]
Rum had an enormous importance in Early America. More, the very birth of the new American Republic was dripping in rum.
As a matter of fact, colonials drank a lot, and they drank mainly rum. Rum was not only a very popular commodity, but a lubricant of social life. In early America, taverns were the focus of political and social life and what most people drank in taverns was rum. Moreover, rum was present in all the rituals which mark life: births, weddings, all kinds of festivals and celebrations, funerals.
In the Continental Colonies, rum was so important that, as money was always scarce, rum often replaced it as currency and the real indicator of the value of goods. Rum is also generally thought to have played a pivotal role in the infamous slave trade and in the subjugation and destruction of American Indians.
Above all, sugar, molasses and rum are largely considered among the real reasons of the rebellion of the American colonists against their Homeland. Therefore it is not without a reason that it has often been written that rum is the real Spirit of 1776.
---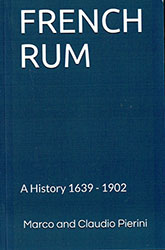 Marco & Claudio Pierini: French Rum
[Englisch]
I have been studying the History of Rum in the West and in particular its Origins for years. You can read my articles on the magazine GOT RUM ? - www.gotrum.com - and on my own web site: www.therumhistorian.com.
I soon realized that it was necessary to deal with the very origin of Spirits in general. According to the (few) scholars that studied this issue, the shift of alcohol from a drug to a beverage and the commercial production and consumption of distilled alcoholic beverages, Spirits, occurred in Europe (England and the Netherlands) only around 1650. Perhaps the most authoritative description of this scholarly consensus is an essay of the economic historian John McCusker: "The business of distilling in the Old World and the New World during the seventeenth and eighteenth centuries…". My own research brought me to question this statement and now I can state that, with the due respect due to a great scholar, McCusker was wrong: in the West, the commercial production of Spirits happened in Italy before 1450. Then, it spread quickly in France and all over Europe. Realizing that a real production and consumption of Spirits already existed in France, before America was discovered made me reconsider my favorite subject, the Origins of Rum.
A new, intriguing question came to my mind: did the French settlers in the Antilles really have to wait for the English settlers in Barbados before they tried their hand at fermenting and distilling the by-products of sugarcane? Preliminary research on the French Caribbean showed me that actually, in the race to grow sugar and produce rum, the French and the English Caribbean settlers got to the finishing line together and that both learnt from Portuguese Brazil. I also realized with surprise that the French produced a lot of rum in the 1600s. At that point I tried to understand what had happened later and I discovered that the history of French rum is as fascinating as it is relatively unknown. And with the help of my son Claudio, we decided to tell this story.
---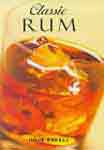 Julie Arkell: Classic Rum
[Englisch]
From the gentle charcoal-filtered purity of a white to the oak-aged spice of a dark, rum is one of the world's finest and most popular spirits. Made from molasses or the juice of sugar cane, it was first distilled in the 17th century in the Caribbean. A fascinating tour of rum in all its styles--white, golden, and dark--Classic Rum looks at its rich history and culture as well as its manufacture. There is an A-Z of all the classic brands, their histories, and tasting notes (from the rare 'single marks' to more familiar names--Bacardi, Wrays, Lamb's Navy, Captain Morgan, Mount Gay). In addition, there are classic recipes for rum-based drinks and tips on using rum for cooking in the kitchen. A complete and essential guide for connoisseurs and novices alike. Julie Arkell is a wine writer, lecturer, and broadcaster.
---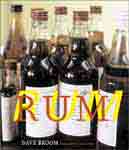 Dave Broom, Jason Lowe: Rum
[Englisch]
The world has fallen in love all over again with rum. Now among the world's top four spirits, rum sales continue to increase steadily. Its popularity notwithstanding, this is the first full-color reference book to detail the history, various production processes, and manifestations of rum.
Prolific spirits expert Dave Broom explores the complex and colorful history of rum from its beginnings among slaves in the Caribbean. He probes the intricacies of pure rum by the island or country in which each variety was first made, illuminating the role of microclimate and slightly distinct production techniques in determining style and flavor.
After a section examining the multitude of blended and spiced rums on the market, Broom offers the reader detailed instructions on achieving the greatest possible appreciation of the rum-drinking experience. The book also includes a complete A-Z directory of rum distilleries and societies worldwide. Illustrated with specially commissioned art shot on site in the Caribbean, Rum is the ultimate resource for the professional or armchair connoisseur of any strain of this fascinating product.
---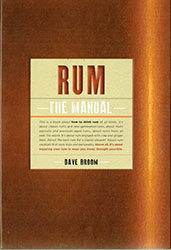 Dave Broom: Rum - The manual
[Englisch]
This is a book about how to drink rum of all kinds. It's about classic rums and new-generation rums, about rhum agricole and about premium aged rums, about rums from all over the world. It's about rum enjoyed with cola and ginger beer. About the best rum for a classic daiquiri. About rum cocktails that ooze style and personality. Above all, it's about enjoying your rum in all kinds of ways.
---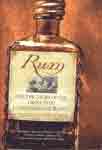 Charles A. Coulombe: Rum - The epic story of the drink that conquered the world
[Englisch]
Rum has never been more popular than it is today. There are more than 1500 rum labels bottled in more than forty countries around the world, and rum now gives vodka serous competition as the mixer of choice.
Following the model of Cod, each chapter ends with recipes for rum-based drinks and dishes that are historical in focus.
The final chapter explores the differences between the varieties of rum, with an emphasis on the historic reasons for them.
---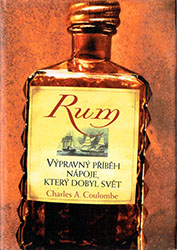 Charles A. Coulombe: Rum - Výpravný příběh nápoje, který dobyl svět
[Tschechisch]
Rum has never been more popular than it is today. There are more than 1500 rum labels bottled in more than forty countries around the world, and rum now gives vodka serous competition as the mixer of choice.
Following the model of Cod, each chapter ends with recipes for rum-based drinks and dishes that are historical in focus.
The final chapter explores the differences between the varieties of rum, with an emphasis on the historic reasons for them.
---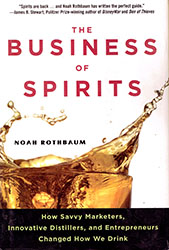 Noah Rothbaum: The Business of Spirits - How Savvy Marketers, Innovative Distillers, and Entrepreneurs Changed How We Drink
[Englisch]
Walk into a liquor store today and you'll be faced with an unprecedented variety of vodka, gin, whisky, cognac, rum and even tequila. In the past decade, the amount of spirits sold in bars, stores and restaurants has climbed nearly sixty percent. Celebrating the acumen of the businessmen and craftsmen responsible for this phenomenal sales growth, 'The Business of Spirits' is a cocktail of history and insight into a rapidly growing industry. Journalist Noah Rothbaum takes readers from the cellars of Cognac, France, to the Scottish Highlands to the agave fields of Mexico to find out what's now driving this age old industry. The book explores new production techniques, cutting-edge marketing campaigns and introduces a new crop of crafty entrepreneurs.
---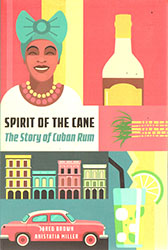 Jared Brown, Anistatia Miller: Spirit of the Cane - The Story of Cuban Rum
[Englisch]
Covering Early History, how Cuban Rum is made, which rums to taste, how and where to taste it in Cuba and where it is going next, this book provides loads of tips, techniques, and advice on everything someone may want to know in an easily readable and accessible format
Also not to be missed by rum enthusiasts, in general, is the chapter on the history of rum drinks and mixing that deal with both the origins and evolutions of many classic popular rum cocktails and how they came about.
---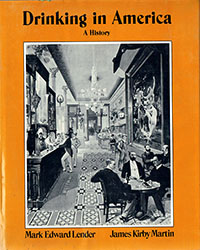 Mark Edward Lender, James Kirby Martin: Drinking in America: A History
[Englisch]
From Plymouth Rock, 1621, to New York City, 1987, Mark Edward Lender and James Kirby Martin guide readers through the history of drinks and drinkers in America, including how popular reactions to this ubiquitous habit have mirror and helped shape national response to a number of moral and social issues.
By 1800, the temperance movement was born, playing a central role in American politics for the next 100 years, equating abstinence with 100-proof Americanism. And today, the authors attest, a 'neotemperance' movement seems to be emerging in response to heightened public awareness of the consequences of alcohol abuse.
---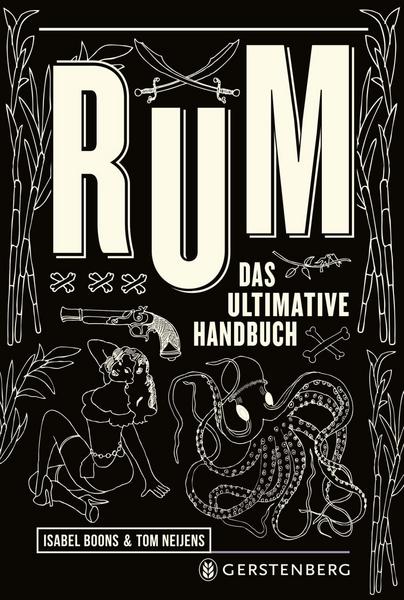 Isabel Boons, Tom Neijens: Rum: The Complete Guide
[Englisch]
This guide provides an overview of more than 300 different types of rum and then categorizes them using an innovative taste model. For every rum, you receive a clear overview of its origins, taste and aroma. In addition, you can read all about the different types of rum, the production and maturing process, the perfect way to serve, and the best cocktails.
---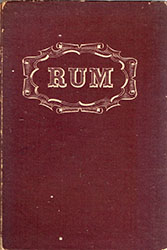 André L. Simon: Rum
[Englisch]
A neat little book about rum and its producers published by United Rum Merchants.
---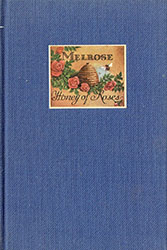 Stirling Graham: Melrose: Honey of Roses
[Englisch]
A short dissertation upon Records & Goldsborough in general and upon Melrose in particular; its distillation, its blending, and its proper use; with recipes of tested merit. (Nice book, but unfortunately about whiskey :)
---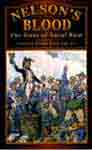 James Pack: Nelson's Blood - The Story of Naval Rum
[Englisch]
Recounts the story of the libation that kept the British Navy afloat for 300 years, and its role in the wars, bloody battles, peace-keeping efforts, long voyages of discovery, and of course shore leave.
---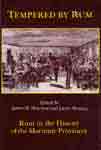 James H. Morrison & James Moreira: Tempered by rum - rum in the history of the Maritime Provinces
[Englisch]
For over 300 years rum has played an important yet neglected role in the history and culture of Atlantic Canada. The 'devil rum', 'that old rummy', 'a tot of rum' and 'rum running' are just a few of the common expressions that refer often disparagingly, to this alcoholic beverage that is familiar to all and perhaps too familiar to some. Despite its notoriety, little has been written about the favoured drink of the Maritimes. This volume which brings together a number of papers on the RCN, rum running, taverns, and trade provides an excellent overview of the impact of rum in the Atlantic region.
---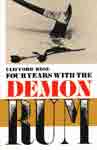 Clifford Rose: Four Years With the Demon Rum (Sources in the History of Atlantic Canada)
[Englisch]
The inside story of prohibition in Canada, 1925-29, as told through the autobiography and diary of temperance inspector Clifford Rose, of New Glasgow, Nova Scotia.
---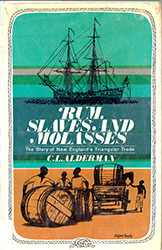 C.L. Alderman: Rum, Slaves and Molasses
[Englisch]
The story of New England's Triangular Trade.
The schooner 'Sukey' was a slave ship, and the slave trade was illegal in 1802. What was known as the Triangular Trade continued in New England, rum to West Africa, slaves to the West Indies, and molasses to New England to be turned into rum.
---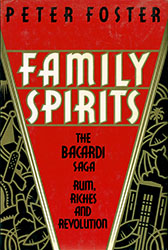 Peter Foster: Family Spirits
[Englisch]
What's the bestselling liquor brand in the world?
What's one of the great untold business successes of 20th century?
What Cuban family has waged war against Fidel Castro over since his coup thirty years ago?
All three questions have the same answer: Bacardi. Since the late 1970s Bacardi rum has been the world's number-one spirit brand. Yet few people outside the industry know that Bacardi is a private, family-controlled group of companies, and fewer still - even people in the industry - know much about the family.
Since the business was founded in Cuba in the mid-1800s, it has been intertwined with Cuban revolution. Following Castro's coup, in 1959, Bacardi's extensive Cuban assets were expropriated, and the family members were forced to leave the island. They resettled in Miami and Nassau, Bermuda and Mexico, Canada and Spain.
Part business book and part family saga, Family Spirits is set against the broader background of Cuban history, the rapidly changing global liquor industry, and the twentieth century battle between Communism and Capitalism.
---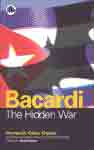 Hernando Calvo Ospina: BACARDI, the hidden war
[Englisch]
History of Bacardi company by a Castro fan.
The Bacardí rum company is one of the most successful and recognisable brands in the world. It spends millions on marketing itself as the spirit of youth and vitality. But behind its image as a party drink lies a very different story. In this book, investigative journalist Hernando Calvo Ospina brings to light the commercial and political activities of the Bacardí empire to reveal its role in fostering the 40-year long confrontation between the United States and the revolutionary government of Cuba. Through meticulous research, Ospina reveals how directors and shareholders of the family-owned firm have aggressively worked to undermine the Castro government. He explores how they have been implicated in supporting paramilitary organisations that have carried out terrorist attacks, and reveals their links to the extreme right-wing Cuban-American Foundation that supported Ronald Reagan's Contra war in Nicaragua. Bacardí: The Hidden War explains the company's hand in promoting 'special interest' legislation against its competitor, Havana Club Rum, which is manufactured in Cuba and promoted by the European company Pernod-Ricard. Ospina reveals the implications of Bacardí's involvement in this growing dispute that threatens to create a trade war between America and Europe. Exploring the Bacardí empire's links to the CIA, as well as its inside links with the Bush administration, this fascinating account shows how multinational companies act for political as well as economic interests. Descr-cz = Historie firmy Bacardi z pera Castrova fanouška.
---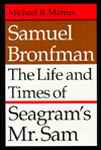 Michael R. Marrus: Samuel Bronfman, The Life and Times of Seagram's Mr. Sam, 1991
[Englisch]
The irascible son of a Jewish pioneer from Czarist Russia whose business acumen built an international company renowned for the quality of its products. Samuel Bronfman's father failed as a wheat farmer and then found success selling frozen fish, firewood, and horses. At this point young Sam observed to his father, 'The bar makes more profits than we do. Instead of selling horses, we should be selling the drinks'. And thus began what was to become the Seagram whiskey empire. Sam's insight and timing were right as Canada, and especially the United States, were coming under the influence of the temperance movement. While legend often places Sam in the thick of Prohibition era bootlegging and rum running, in fact he built for the long term and kept his operations within both the law and its loopholes as he supplied American bootleggers. Sam demonstrated his marketing genius by insisting on quality in a business notorious for cutting corners and thereby set the standard for the industry in the decades to follow. Sam's success in penetrating the American market was such that after Prohibition his competitors lobbied the federal government for protection. While Samuel Bronfman is a classic rags to riches tale, it is also the story of a Jew who remained in many ways outside business and social establishments even after becoming internationally famous. Commuting every week between his Montreal and New York office, his was a private life centered on his family and their home in Montreal and summer places such as Tarrytown, New York. In the 1950s Sam, under instructions from his daughter Phyllis Lambert, commissioned Mies van der Rohe to design a new corporate headquarters, the Seagram buildingat 375 Park Avenue, a landmark on the New York City skyline. As a leader of the Jewish community Sam was elected president of the Canadian Jewish Congress in 1939, and went on to organize financial aid to the fledgling state of Israel, beginning decades long involvement in Jewish affairs and support for the Jewish state.
---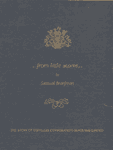 Samuel Bronfman: ... from little acorns..., 1970
[Englisch]
The story of Distillers Corporation - Seagrams Limited.
---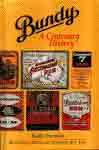 Keith Dunstan: Bundy, A Centenary History
[Englisch]
BUNDY is a celebration of the centenary of Australia's most popular spirit, Bundaberg Rum. The name will be instantly recognizable; it is a brand which reaches deep into our folklore, beginning with the Rum Rebellion. Rum was once only drunk strait; it kept better than beer on board ships and in the harsh Outback. More recently its appeal as a mixer has grown - particularly with Coke - and of course in that Queensland fisherman's special, Bundy and milk in the morning. The makers of Bundaberg Rum have faced difficult times over the years; drought, depression, fire, and two world wars during which rum stocks were taken over by the armed services. As this book testifies, they and Bundy have come through in great style, and Bundy looks set to conquer the overseas market and Bundy-ise the world.
---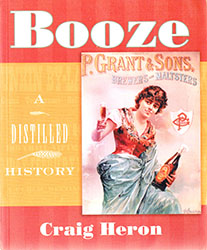 Craig Heron: Booze: A distilled history
[Englisch]
Booze is a history of Canadian drink and drinking from the European conquest to the present. Filled with photographs, ads, and cartoons, this multifaceted story features the liquor traffic, alcohol in Native communities, the law and prohibition, public drunkenness, the workingman's club, bootlegging, alcoholism, and a wide array of watering holes.
'To write about booze is to enter into a minefield of controversy,' writes Heron, acknowledging the complexity of his subject. Booze is a work of engaging scholarship by one of Canada's leading historians.
---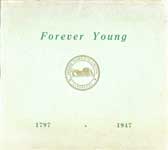 Forever Young 1797 - 1947
[Englisch]
The history of Edward Young and Company Ltd.
---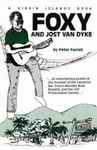 Peter Farrell: Foxy and Jost van Dyke
[Englisch]
Foxy and Jost Van Dyke is a delightful tale about a very Colorful Caribbean Character and his unique island paradise. Foxy is an entertainer, entrepreneur, philosopher, community activist, world traveler, conservationist, musician, storyteller, cultural historian, fisherman, comedian, sailor-- a true West Indian Renaissance Man of the 1990s.
---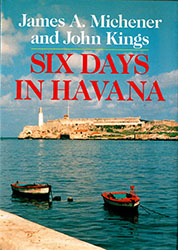 J.A. Michener, J. Kings: Six days in Havana
[Englisch]
When James Michener visited Havana with his associate John Kings, he was only researching Cuba for a new novel on the Caribbean, but he found much more to excite his interest. Michener's insightful text and Kings's evocative photographs record their impressions of Havana thirty years after the Revolution.
---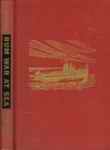 Malcolm F. Willoughby: Rum War at Sea
[Englisch]
The purpose of this book is to set forth the history of the U.S. Coast Guard in its battle with the rum runners.
Probably no other era in American history has been more controversial than the prohibition period, extending from the middle 1920's through the early 1930's. As one of the law enforcement agencies charged with the suppression of the illegal liquor traffic, the United States Coast Guard was deeply involved in what has come to be known as 'The Rum War.' It was a hard, unremitting war with few of the rewards normally accompanying performance of such duty. Under the law, the Coast Guard had no alternative but to conduct it with zeal and dedication, utilizing all the resources at its command.
The story of the 'Noble Experiment' is in large part a Coast Guard story. In this carefully researched, well documented history, students of this turbulent chapter of American history will find rewarding reading.
---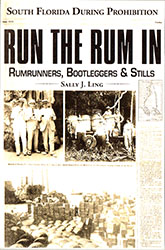 Sally J. Ling: Run the Rum in Rumrunners, Bootleggers & Stils
[Englisch]
Discover the tricks of the trade: smuggling the liquor and evading the law. Learn of the dealings of 'the Real McCoy.' In this history of Prohibition in south Florida, author Sally J. Ling explores the impact of bootleggers and moonshiners on Palm Beach, Broward, Miami- Dade and Monroe Counties, presenting tales of rumrunning and lawbreaking as told through personal and written accounts.
---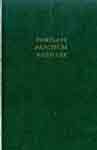 M. La Fayette Byrn, M.D.: The Complete Practical Distiller
[Englisch]
The Complete Practical Distiller was the technical manual of its time for distilling alcoholic beverages (rum, whiskey, cordials, etc.) The first edition of this book was originally published in 1854. This is a reprint of the 8th edition, printed in 1875, which was expanded to include 'Practical Directions for Distilling' by Th. Flinz.
---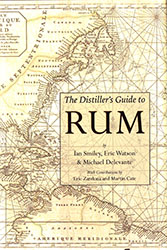 I. Similey, E. Watson & M. Delevante: The Distiller's Guide to Rum
[Englisch]
This book is inspired by the recent popularity of rum among cocktail circles, and by the advent of so many new rum craft distilleries in North America. Included is: the story of rum and how it is made, the ingredients, equipment, and processes used to make rum; the lubricious effects of barrel aging, and the various ways that it is done. And, a step-by-step description on how to make a 155-gallon batch of rum mash and how to distill and age it-including a recipe.
---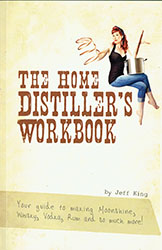 Jeff King: The home distiller's workbook
[Englisch]
Moonshine! A word that evokes images of America's outlaw heritage. Making moonshine has been such a huge part of our culture that many historians credit it as one of the cornerstones of our nations foundations. How to make moonshine? Is quite likely the very question that brought you here. A yearning to learn the traditions that are in danger of being forgotten in the modern, digital era. I wrote this book to pass along the knowledge that was taught to me in the hills of Kentucky over 30 years ago. Along the way though I developed my own style. I boiled down what I learned and created a simplified style that any beginner can follow. I've developed designs that can be used right in the comfort of you own kitchen or out back in the woods! The truth is that Moonshining, aka "Home Distilling" is a folk art that helped build this country. Together we can make it live again, and have a little fun in the process! And a quick thank you to all my readers who have helped make The Home Distiller the best selling book ever on the art and science of making moonshine. Shine On!
---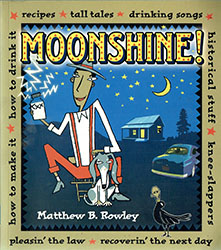 Matthew B. Rowley: Moonshine!
[Englisch]
Something's brewing in these pages, and it's moonshine--a word that evokes fascination, curiosity, and a warm sense of nostalgia. Never before has there been such a richly illustrated, thorough, and entertaining celebration of the history of making fine distilled spirits. Take a trip through moonshining's past: travel from its beginnings as a pioneer staple to the dark days of prohibition, from quickly produced urban rotgut to today's carefully handcrafted artisanal libations. Get in on the fun with how-to instructions that take into account all legal regulations and requirements before covering ingredients, building a still, basic distilling techniques, and dozens of recipes, all adapted for the beginner. Whiskies, brandies, grappa, schnapps: they're all here, along with dozens of page-turning quotes, song lyrics, and vintage photographs and illustrations.
'Making whisky or brandy is not the least bit difficult. Making something you'd want to drink...well, that may take some practice.'
---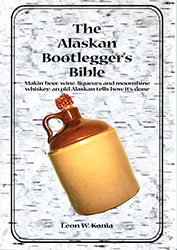 Leon W. Kania: The Alaskan Bootlegger's Bible
[Englisch]
How to make beer, wine, liqueurs, cider and moonshine whiskey. The author dusts off over 30 years of experience to tell you how it's done. He not only tells how to make darned near any kind of beer, wine, liqueur and whiskey you can imagine, he also tells you how to make the equipment to do it with. Ever wondered how a still is made? There are eight types illustrated in this book and though it's illegal to build or possess a still, the illustrations are so complete, you could easily do it! This book includes plans and operating instructions from underground moonshiner manuals used in Mid East oil fields. Some are built with components found in most home kitchens. From moonshine, homebrew, wine and liqueur recipes, to stills, make your own cappers, kegs, scales and even a malt factory from an old freezer, it's all here!Easy to read and humorous, this book entertains you with Alaskan tales and bootlegger's lore while you learn to make everything from beer and blossom wines, to horse turd whiskey and bathtub gin. If you could buy only one 'make your own' book for the rest of your life, this is it. It's like getting a whole shelf of books for the price of one!
---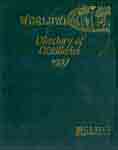 John E. Murtagh: Worldwide Directory of Distilleries
[Englisch]
Worldwide Directory of Distilleries is the definitive listing of over 5000 distilleries in 150 countries throughout the world. This annual guide is essential to all those involved in distilling and supplying the distilling industry.
All distilleries are featured in a comprehensive, easy-to-read format in over 450 pages, and each entry includes:
Company name and address;
Phone and fax numbers;
Contact names;
Parent/Subsidiary/Holding companies;
Number of employees;
Distillery name and address;
Feedstocks used;
Products;
Main brands produced;
Capacity and operational status.
---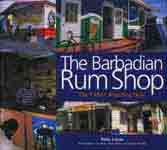 Peter Laurie: The Barbadian Rum Shop
[Englisch]
The book has a dual purpose: to document these special watering holes in photographs and to provide a historical and cultural background to a unique Barbadian institution. It should also encourage Barbadians and visitors alike to experience first hand the exuberant and autentic atmosphere of the Barbadian rum shop.
---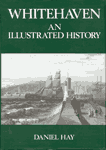 Daniel Hay: Whitehaven and Illustrated History
[Englisch]
History of town Whitehaven with many b&w illustrations. One chapter is devoted to rum wholesale R & H Jefferson.
---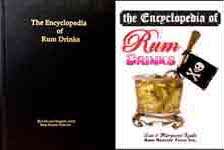 Luis & Margaret Ayala: The Encyclopedia of Rum Drinks
[Englisch]
Part two of the threebook series The Rum Trilogy, this book presents the reader with close to 1,300 rum cocktail recipes from as far back as the 1800's, through American Prohibition ('the noble experiment') all the way to modern era. Witness the evolution of rum mixology and of the rum drinker's palate in this rum-soaked journey.
The Encyclopedia of Rum Drinks is the perfect companion to The Rum Experience and a must have for all serious rum afficionados. Available in paperback (black and white) and as collector's edition hardcover (full color, individually-numbered book).
---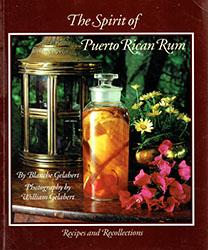 Blanche Gelabert, photography William Gelabert: The Spirit of Puerto Rican Rum
[Englisch]
Experience Puerto Rico through the eyes and lens of two local residents with a flare for rum and history. The photographs are breath-taking while the bits and pieces of history and culture tie the recipes together into a woven masterpiece of tradition, family values and a taste for life. Includes delicacies such as Flan Pan Pudding, Cheesecake Mandarina and Coco Escondido.
---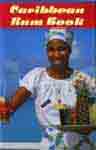 Caribbean Rum Book
[Englisch]
Of all spirits, rum provides the greatest variety of drinks for all tastes and occasions. The Caribbean Rum Book contains carefully selected recipes for rum based drinks from straight mixes to exotic specialities daiquiris, punches, cocktails and many more. There is, in addition, a short section to encourage the reader to introduce the unique flavour of rum into cooking. The book will appeal equally to the holiday-maker who has enjoyed the specialities of his hotel or his favourite bar, and also to those living in the Caribbean who wish to impress their friends at the home bar.
---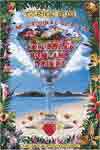 Robert Plotkin: Caribe Rum - The Original Guide to Caribbean Rum and Drinks
[Englisch]
This is the big collection of rum recipes ever compiled. Filled with over 400 exotic, delicious, and thirst-quenching drink recipes, it also includes descriptios and tasting notes of over one hundred of the finest rums from the Caribbean. Beautifully illustrated in four color, it will leave you in a tropical state of mind.
---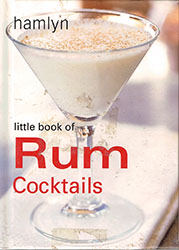 Little book of Rum Cocktails
[Englisch]
A collection of more than 50 rum-based drinks which are quick to make. It features a selection of cocktails ranging from the Daquiri to the delights of Bahamas Punch. There are also variations and tips to help the novice as well as the more accomplished cocktail maker, as well as anecdotes.
---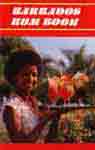 Barbados Rum Book
[Englisch]
All you need to know about the renowned rum of Barbados; its history, how rum is made and something about one of the leading distillers on the island. All this leads to the major part of the book, enjoying the rum with a wide selection of rum based drinks and food recipes, illustrated in full colour. A book for every lover of Barbados and its famous drink.
---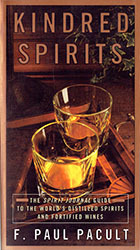 F. Paul Pacult: Kindred Spirits
[Englisch]
The author has drawn on tasting notes, ratings and reviews to create this compendium of over 1200 spirits.
---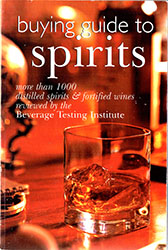 Alan S. Dikty: Buying Guide to Spirits
[Englisch]
More than 1000 distilled spirit & fortified wines
---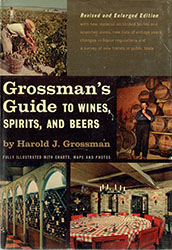 Harold J. Grossmant: Grossman's Guide to Wines, Spirits, and Beers
[Englisch]
Grossman's Guide has been since its original publication the complete and standard reference book on every type of alcoholic beverage: where it comes from, how it is made, its history, special characteristics and taste, how to store and serve it, and its uses. Informative and interesting for the general reader, it is an invaluable manual for the professional in its coverage of all aspects of retail liquor store management and bar, restaurant and hotel service.
This revised and enlargered edition, which includes new charts, maps and photographs, gives the latest information on U.S. and imported wines, spirits and beers, which up-to-date lists of vintage years, current liquor regulations and trends in public taste consumption.
---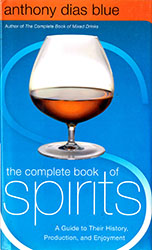 Anthony Dias Blue: The complete book of Spirits - A Guide to Their History, Production, and Enjoyment
[Englisch]
An indispensable follow-up to his classic Complete Book of Mixed Drinks, Anthony Dias Blue presents The Complete Book of Spirits, a comprehensive collection of history, lore, and tasting tips, along with recipes for select cocktails. Here, in one concise and easy-to-use volume, is all the information a consumer needs to shop, mix, and sip like a spirits expert.
---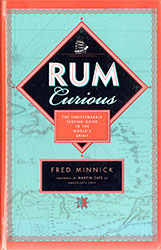 Fred Minnick: Rum Curious: The Indispensable Tasting Guide to the World's Spirit
[Englisch]
Once the drink of sailors and swashbuckling pirates, rum is the most versatile -- and the most varied -- spirit in the world. It is consumed neat as a sipping drink, on the rocks, and in a dizzying variety of cocktails like the mai tai, mojito, and pina colada. In Rum Curious, author Fred Minnick first takes the reader on a whirlwind tour of the world of rum, describing its many styles; explaining the great variety of fermenting, distilling, and maturing processes; and highlighting distillers and distilleries. He then teaches the reader about tasting rum -- revealing the experience offered by brands ranging from the familiar to the unusual and obscure. A final section provides recipes for classic and innovative rum cocktails from around the world. Rum Curious is the one book the reader will need to understand and appreciate rum in all its glorious variety.
---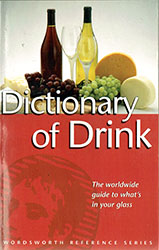 Ned Halley: Dictionary of Drink
[Englisch]
The worldwide guide to what's in your glass
---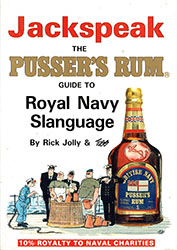 Rick, Jolly: Jackspeak. The Pusser's Rum Guide to Royal Navy Slanguage.
[Englisch]
Jackspeak is an intriguing and well researched explanation of a surprising number of common English expressions and the stories behind their naval origins.
---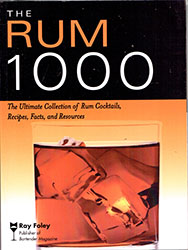 Ray, Foley: The Rum 1000
[Englisch]
The ultimate collection of rum cocktails, recipes, facts, and resources.
---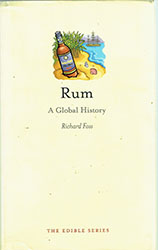 Richard Foss: Rum: A Global History
[Englisch]
This book chronicles the five-hundred-year evolution of rum from a raw spirit concocted for slaves to a beverage savored by connoisseurs. Charting the drink's history, Foss shows how rum left its mark on religious rituals—it remains a sacramental offering among voodoo worshippers—and became part of popular songs and other cultural landmarks. He also includes recipes for sweet and savory rum dishes and obscure drinks, as well as illustrations of rum memorabilia from its earliest days to the tiki craze of the 1950s. Fast-paced and well written, Rum will delight any fan of mojitos and mai tais.
---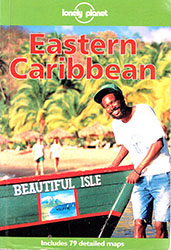 Lonely Planet: Eastern Caribbean
[Englisch]
Eastern Caribbean Tourist Guide
---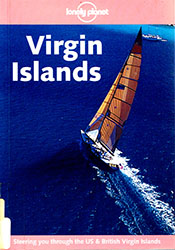 Lonely Planet: Virgin Islands
[Englisch]
Virgin Islands Tourist Guide
---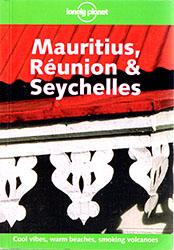 Lonely Planet: Mauritius, Réunion & Seychelles
[Englisch]
Mauritius, Réunion & Seychelles Tourist Guide
---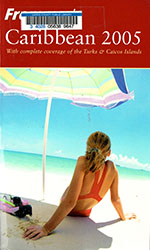 Frommer's Caribbean 2005 With complete coverage of the Turks & Caicos Islands
[Englisch]
Turks & Caicos Islands Tourist Guide
---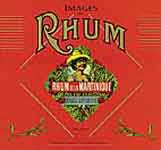 Eric Leroy: Images du rhum
[Französisch]
More than 500 old labels on 160 pages.
---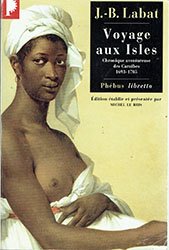 Jean-Baptiste Labat: Voyage aux Isles: Chronique aventureuse des Caraïbes 1693-1705
[Französisch]
Jean-Baptiste Labat was a French missionary, enslaver and engineer who lived on the island of Martinique between 1694 and 1706. He invested much time in the development of the island and the sugar plantations there. His name continues to be applied in colloquial names for infrastructure on Martinique.
Due to his time in the West Indies, Labat became a noted authority of the history of the region and wrote several books on the subject. This book is his account of his time on Martinique and provides a history of the island and its flora and fauna.
---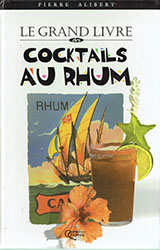 Pierre Alibert: Le grande livre des cocktails au rhum
[Französisch]
400 recipes together with many labels
---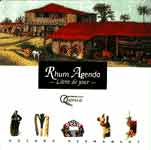 Pierre Alibert: Rhum Agenda
[Französisch]
Pictures all about the rum - history, present time, labels, ...
---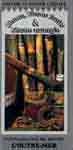 Pierre Alibert, Philippe Lauret: Rhums, Rhums Fruits & Rhums arranges
[Französisch]
First part of book discover the history of rum on Reunion. Second part contains certain number of recipes for beverages containing rum (rum pineapple, rum vanilla, arranged rum...)
---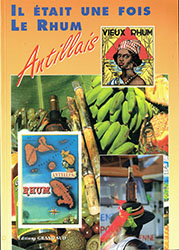 Pierre Alibert: Il Était une fois Le Rhum Antillais
[Französisch]
Rum is a specialty of the West Indies.
Thanks to this guide, you will be able to understand the essentials of West Indian rum, starting with the sugar cane, then the distillation of rum, then the different rums and its aging, the traditions and history of rum, the different labels and finally some recipes for rum-based cocktails.
---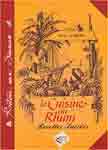 Pierre Alibert: La cuisine au rhum recettes sucrées
[Französisch]
Sweet dishes, always with rum.
---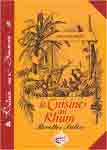 Pierre Alibert: La cuisine au rhum recettes salées
[Französisch]
Savory dishes, always with rum.
---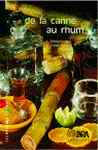 L. Fahrasmane, B. Ganou-Parfait: De la canne au rhum
[Französisch]
This book tells us the history of the cane: its oriental origins, the migrations that led it to the Americas where rum was born, nearly four centuries ago. In a didactic way, it exposes the techniques of rum production as well as the different typologies of the product, with an emphasis on the microbiology of the fermenting environment.
It is intended for teachers, students and scientists. For professionals, in particular distillers, it will be a reference on yield and the conduct of the fermentation process. It will also be of interest to readers curious to know more about the most important agricultural production of the French overseas departments, their history and their economy.
---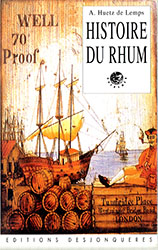 Alain Huetz de Lemps: Histoire du Rhum
[Französisch]
By a specialist in tropical geography, the history of a drink with an eventful past: its discovery, which followed that of America, its growing success, especially in Europe and America, its production, linked to colonial upheavals.
---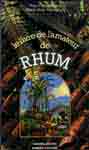 Pierre Casamayor, Marie-Jose Colombani: Le livre de l'amateur de rhum
[Französisch]
´
---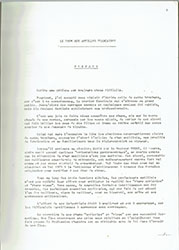 Gustave Garnier-Laroche: Le rhum aux Antilles francaises
[Französisch]
The report about rum production on France West Indies. The author was president of l'Association Professionnelle des Producteurs Embouteilleurs de rhum Agricole de la Martinique.
---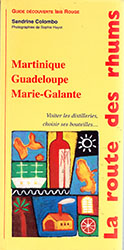 Sandrine Colombo, Sophie Hayot: La route des rhums
[Französisch]
Tour on 18 distilleries on on France West Indies.
---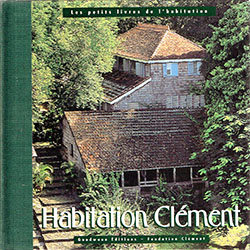 Eric Leroy: Habitation Clément
[Französisch]
Classified as a historical monument, the Habitation Clément remains one of the rare testimonies of the history of distilleries in Martinique. It also presents the singular character, on a site marked by the marks of the past, to have been able to preserve a rum company in activity.
---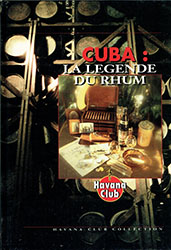 F. Campoamor: Cuba - La Legende du Rhum
[Französisch]
Chapter 1: In the Beginning was Cuba
Chapter 2: Sleepless Nights in Havana
Chapter 3: The art of rum, and the secret of rum making
Chapter 4: The Academy of Blends
Chapter 5: Cocktails in Havana
Chapter 6: Rum and cigars: a sweet combination
Chapter 7: Havana Club's rum offerings around the world
---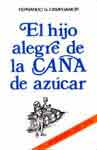 Fernando G. Campoamor: El hijo alegre de la CANA de azúcar
[Spanisch]
History of Cuban rum on 146 pages with many b/w illustrations.
---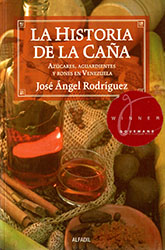 José Ángel Rodríguez: La Historia de la Caña
[Spanisch]
Sugars, spirits and rum in Venezuela.
A sensitive and historically thorough analysis of the daily life of the growers and artisans who have determined the structure of the liquor trade in Venezuela since the 16th century. Rodríguez is a full professor at the Universidad Central de Venezuela, has completed doctoral and postdoctoral studies in France and Germany, and was awarded the National Prize for History in 1999. He is a regular contributor to Venezuelan and international journals. The book includes a bibliography.
---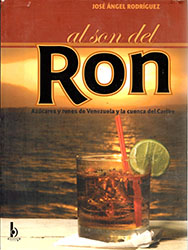 José Ángel Rodríguez: Al son del Ron
[Spanisch]
The history of rum is a history of the Caribbean, of pirates and adventurers, of conquerors and slaves, but also of enterprising and visionary men, of a prodigious plant and a great industry. From its beginnings in Barbados and Martinique, to the vicissitudes of its production in Venezuela, rum is the sole protagonist of this book with an extensive gallery of images, the result of careful graphic research. This work is complemented by a gastronomic chapter in which this liqueur shines as an indispensable ingredient in cuisine and cocktails, as well as by a valuable dossier on the rum-making process, written by rum master Luis Figueroa.
---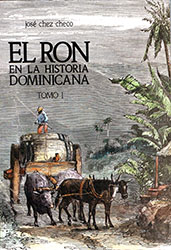 José Chez Checo: El ron en la historia Dominicana, Tomo I
[Spanisch]
Rum in the Dominican History. Volume One, from the beginning to the end of the 19th century.
---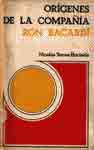 Nicolaás Torres Hurtado: Orígenes de la Compañía Ron Bacardí
[Spanisch]
Establishing of Bacardi, annual balances of the company from 1880 to 1919 and other results between 1920 and 1954.
---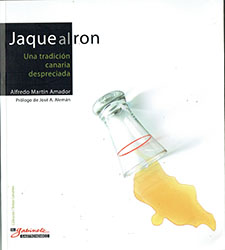 Alfredo Martín Amador: Jaque al ron - Una tradición canaria despreciada
[Spanisch]
A book about rum and the Canary Islands.
---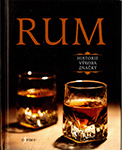 Rum - Historie, výroba, značky
[Tschechisch]
Rum is not just alcohol - it's a lifestyle! The liquid gold of the Caribbean can make the taste buds dance and the fun begin. A book full of profiles of each rum brand gives you interesting facts about the history of this spirit, as well as 50 cocktails that show you the endless possibilities of using its spicy base. Discover the endless possibilities of rum and a new world will open up.
---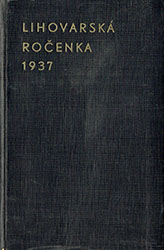 Dr. Ivan Pour: Lihovarská ročenka 1937
[Tschechisch]
The book contains statistics of alcohol production and a list of all distilleries in Czechoslovakia. Other chapters cover agriculture, taxes and regulations.
---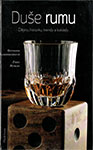 Giovanna Goldenhauerová, Fabio Petroni: Duše rumu
[Tschechisch]
In the book, the authors present more than forty brands, mainly produced by official distilleries. The selection has been arranged on the basis of geographical criteria and different production processes, with exclusive examples of special fermentation or master distillation. Each brand of rum is accompanied by technical data and tasting details, notes on the history of the distillery. The book concludes with fifteen newly created cocktails.
---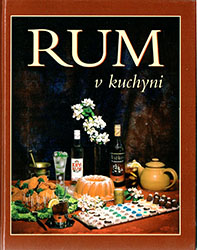 Magdalena Wagnerová: Rum v kuchyni
[Tschechisch]
The book first tells you what rum is and a little about its history. Then you can start making: dishes; traditional desserts and sweets; Christmas candy; or cocktails, bowls, cold punches or finally hot and cooked drinks.
---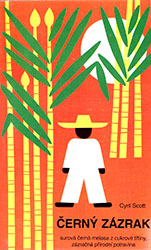 Cyril Scott: Černý zázrak
[Tschechisch]
Crude black molasses is magic natural eatable...
---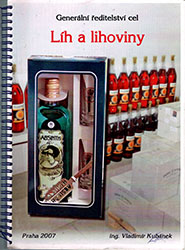 Vladimír Kulhánek: Líh a lihoviny
[Tschechisch]
Counterfeiting and illegal trade is a very well-organised criminal activity, which is not only a problem in the Czech Republic, but a global problem. It damages not only producers, but also the state budget and, last but not least, it endangers the health of consumers.
---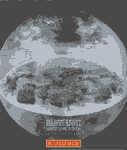 Marcel Sladkowski: Království slivovice aneb osudy palírníků ve Vizovicích
[Tschechisch]
History of R. Jelinek company from Vizovic.
---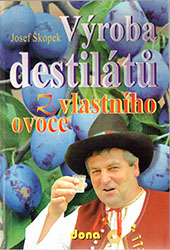 Josef Škopek: Výroba destilátů z vlastního ovoce
[Tschechisch]
The handbook, intended for gardeners and small fruit growers, contains instructions for the so-called grower's method of making brandy. In the introduction, the author mentions the history of the cultivation of the different types of fruit together with the history of home distillation. This is followed by specific instructions on how to proceed, starting with the harvesting of the fruit (with a detailed explanation of the chemical processes that take place in the fruit during fermentation), through the preparation of the fruit for fermentation (temperature and time of fermentation, bottling technique, additives, nutrients, cultured yeasts, fermentation vessels), care of the fermentation process and finally distillation. After distillation, procedures for diluting the spirit, storage and bottling. Finally, tips for further use of the fruit (drying, vinegar production) are included. The book concludes with a glossary of terminology, a selection of legal regulations on the subject and a list of specialist literature.
---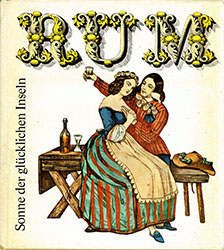 Hans H. Krützfeld: Rum - Sonne der glücklichen Inseln
[Deutsch]
History of rum production, trade and drinking. The book was published by the rum wholesaler H.H. Pott, Flensburg.
---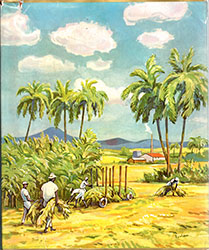 Borchers, Rudolph: Das Buch vom Guten Pott: Eine Rum-Fibel
[Deutsch]
Nach der Lektüre des Buches werden Sie verstehen, warum der Flensburger Kapitän und westindische Seefahrer Hans Hinrich Pott in seiner Heimatstadt 'Guter Pott' genannt wurde.
---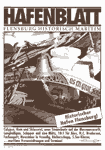 Hafenblatt - Flensburg Historish Maritim, April 2003
[Deutsch]
Article Calypso, Rum & Sklaverei
---

Die Illustrierte, Flensburger Tageblat, November 2002
[Deutsch]
Der Artikel Neuer Rum erinnert an alte Zeiten
---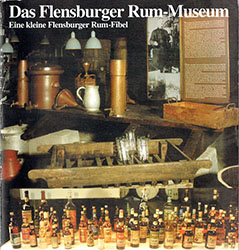 Das Flensburger Rum-Museum
[Deutsch]
Eine kleine Flensburger Rum-Fibel
---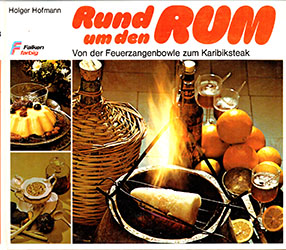 Holger Hofmann: Rund um den Rum: Von der Feuerzangenbowle zum Karibiksteak
[Deutsch]
Ein Buch mit feinen Cocktailrezepten und einigen Speiserezepten rund um den Rum.
---