Bundaberg Distilling, Bundaberg, QLD
Rum labels
Rum bottles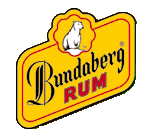 ---
History
1872 - Commercial sugar cane starts production in Australia.
A new industry is born, as commercial sugar cane is found to be successfully suited to Australia tropical regions.
1880 - Bundaberg makes makes makes its nam makes its name a its name as Australias sugar cane capital.
A good climate combined with its favourable location sees Bundaberg and the surrounding district establish itself as a leader in sugar cane production.
1888 - The Bundaberg Bundaberg Distilling Company i Distilling Company is born.
With the local sugar industry flourishing, a consortium of local sugar millers seize the opportunity to produce rum.
1889 - The first Bundaberg Rum comes out of the distillery.
With the plant, equipment and expertise in place, the fledgling distillery successfully produces its first rum, a total of 22,500 gallons.
1892 - A local competitor arrives on the scene.
Established by the Waterview sugar mill, a new distillery opens to challenge for a share of the Bundaberg Distillery's ever-expanding market.
1899 - Bundaberg Rum goes to war.
The Boer War breaks out and the Armed Forces request the entire production of Bundaberg Rum be sent as rations for the Australian troops serving in South Africa. This marks the beginning of a long relationship supporting Australian troops overseas.
1903 - The Waterview Distillery is destroyed by floods.
The 1903 floods are disastrous for the Waterview Distillery, sweeping away its hopes of challenging Bundaberg Rum.
1907 - Fire stops Bundaberg Rum production - but not for long.
On February 7, 1907, fire destroys the Bundaberg Distillery. But by the time World War One comes along, Bundaberg is back in business supplying Australia's soldiers.
1914 - Bundaberg Rum on the front line.
After the devastating fire Bundaberg Rum is now back in business and supplying our World War One soldiers with product.
1936 - Bundaberg Distillery once again destroyed by fire.
Yet again, a disastrous fire puts a stop to production. But within a few years, the Distillery is once again on its feet and in full-scale production.
1939 - Back in business.
After three years of rebuilding, Bundaberg Rum is back in business. Thankfully, production of Australia's No.1 spirit has not been interrupted since.
1939 - Bundy goes to war.
The Australian Government takes over all rum stocks for the armed forces, the Royal Navy and the US military.
1942 - World War Two.
American Soldiers whilst in Australia on R&R during World War II discovered Bundaberg Rum. They enjoyed drinking this with Cola, so the Bundaberg Rum Distillery came up with a solution – a mix of Bundaberg Rum and Cola in a bottle.
1950 - Bundy is disguised in many different labels.
The Bundaberg Distilling Company begins to sell rum in barrels, overproof, to agents who bottled it under their own labels.
1961 - Square bottle and Buddy R. Bear are born.
Sam McMahon (Bill McMahon's brother) invented the square bottle, the three piece yellow label and the polar bear. McMahon believed the Polar Bear would imply this drink would ward of the coldest chill of winter, and thus help the marketing of the product in the southern states of Australia.
1974 - The company begins to bottle its own product.
On the back of a campaign to take The Spirit of Australia' to the world, the company takes over control of the bottling and packaging process.
1985 - Bundy in a Can.
Bundaberg Rum also released the classic blend of The Famous Bundaberg Rum and special recipie cola ready to go in a can. Perfect for parties, BBQ's and fishing trips.
1986 - The seeds are sown for Bundaberg Black.
Master Distiller, Dr Lou Muller, puts aside one vat of Bundaberg Rum, destined to become the famous Bundaberg Black Rum.
1993 - Dark and Stormy is born.
Bundaberg Distilling Company combines two famous products - Bundaberg Rum and Ginger Beer - to make a distinctly Australian product, Dark and Stormy.
1995 - Bundaberg Black.
After ageing for a minimum of eight years, the first batch of Bundaberg Black is released. Each vat of Bundaberg Black is unique, with an individual flavour and character – no two vats are the same. A total of 10 different vats will be released over the next decade.
1996 - Bundaberg Black hits the market.
The first release of Australia's premium quality rum, Bundaberg Black, specially aged as a Ovintage rum.
1999 - All the taste of Bundaberg, at Mid-strength.
A first in the premix spirit market, Bundaberg launches a Bundaberg Rum & Cola mixed at 3.5% alcohol strength. Perfect for those occasions when you have to be in control.
2000 - Bundaberg Rum Pure Gold.
To mark the Sydney Olympics and recognise the achievements of our athletes and their spirit of mateship, Bundaberg Rum releases the special edition. Bundaberg Rum Pure Gold, a 40% ABV gold liquid came in a 750ml bottle.
2001 - Bundaberg Rum & Cola Draught on tap.
Once again reinforcing its position as industry leader, Bundaberg Rum introduces the world's first spirit on tap, Bundaberg Rum & Cola draught. Draught is now available in more than 350 pubs in Queensland alone and another 600 hotels across Australia.
2001 - Bundaberg Rum. Proudly Supporting the Wallabies.
For the first time in Australia, a spirit brand takes out a major sponsorship opportunity, Bundaberg and the world champion Wallabies - what a fit.
2003 - Bundaberg Rum Bush Fund.
Bundaberg Rum joins forces with Landcare Australia to launch the Bundaberg Rum Bush Fund. The initiative gives funding to Landcare and community groups to help repair Australia's rivers and waterways. Country music singer James Blundell becomes the official ambassador.
2003 - Rugby World Cup 2003.
Bundaberg Rum invests more than $5 million to become an official sponsor of one of the world's greatest sporting events and to be known as the Official Spirit of Rugby World Cup 2003. Bundaberg Rum's involvement with the game reinforces its long–term association with rugby at all levels.
2004 - Bundaberg Rum, Dry & Lime.
Bundaberg Rum creates a refreshing new way of enjoying Australia's favourite spirit. Bundaberg Rum Dry and Lime combines the smooth quality of original Bundaberg Rum with the refreshing taste of dry ginger ale and lime. The new ready–to–drink alternative ensures there is now a Bundaberg Rum drink for more occasions.
2004 - Distillery expansion.
Bundaberg Distilling Company announces a $24 million expansion plan over the next two years in order to meet the increasing demand for its products. The expansion includes the installation of new maturation tanks, new timber storage vats and the upgrade of visitor facilities at the Distillery.
2004 - New look launch.
Bundaberg Rum unveils a new look that reflects the brand's proud Australian heritage and authenticity. The new identity ensures the brand continues to evolve with its consumers and remains as relevant today as it was when it was first introduced in 1888.
2004 - Bundaberg Rum named Australia's No.1 spirit trademark in Australia.
---
1880 - Fairymead established
1972 - Fairymead changed its name to Bundaberg Sugar Company Limited and merged with Gibson & Howes Pty Limited
1975 - Millaquin Sugar Company Pty Limited (including the Bundaberg Distillery) joined Bundaberg Sugar
1986 - Fifty percent of Bundaberg Distilling Company Pty Limited was sold to Carlton & United Breweries Limited
1991 - Bundaberg Sugar was acquired by Tate & Lyle PLC
1998 - Bundaberg Rum launched Bundaberg Premium
2000 - Bundaberg Sugar acquired by Finasucre
---
---
---
Here are full texts from the labels
au_34: The Famous Bundaberg Rum; Distilled by the Bundaberg Distilling Co. Ltd., Bundaberg, Queensland; The Queensland Railway Refreshment Rooms; Bottled under the supervision of the manager; Content: 10 Fluid Ozs. Nett
au_113: Unter Proof; The Famous Bundaberg Rum; 50 mL; Distilled by Bundaberg Distillein Company Pty. Limited, Bundaberg, QLD; Bottled by Millaquin Sugar Company Pty. Limited, Bundaberg, QLD; 37.5% alc/vol
au22: The Famous Bundaberg Rum; Distilled by and bottled for Bundaberg Distilling Company Pty. Limited, Whittred Street, Bundaberg, Quensland; Product of Australia; 37% alc/vol; 50 ml
au2: The Famous Bundaberg Rum; 9311866005049
au23: The Famous Bundaberg Rum; Distilled by and bottled for Bundaberg Distilling Company Pty. Limited, Whittred Street, Bundaberg, Quensland; Product of Australia; 20 Litres; 37% alc/vol; Bulk contains only no; Repacking not to be refilled; 9311866005001
au77: Made with local sugar cane to a time honoured tradition; Est 1888; Bundaberg Rum; Distilled, Matured & Bottled by Bundaberg Distilling Co.; Over 120 years experience creating quality Australian rum; 3104847701; 9311866005049
au83: Bundaberg Rum; Crafted & Distilled by Bundaberg Distilling Company. Australia; 700 ml; 37.0% alc/vol; 9311866005049
au_52: The Bundy Rum; In the early 1920's, just 35 years after the Bundaberg Rum Distillery was established, horse-drawn carts flew out of the Rocks Bond Store, distributing urgent deliveries of Bundy Rum to local public houses
au45: The Bundy Rum; 500 ml; 37.0% alc/vol; Product of Bundaberg Distilling Company, Australia; 9311866005056
au78: Made with local sugar cane to a time honoured tradition; Est 1888; Bundaberg Rum; Over 120 years experience creating quality Australian rum
au76: Est 1888;Bundaberg Rum; Rich flavours forged together over a deep mellow character with a lasting oak finish. A true classic; Aged 18 years; Distilled, Matured & Bottled by Bundaberg Distilling Co.; 9311866008033
au_63: Bundaberg Original Rum Overproof; Distilled, Matured & Bottled in The Bundaberg Distilling Co.; Est. 1888; Crafted and Distilled at The Bundaberg Distilling Co.; Whittred St. Bundaberg; 700 ml; 57.7% alc/vol
au8: Original dark and Stormy; An original blend of the Famous Bundaberg Rum and the traditionally brewed Bundaberg Ginger Beer; 9311866004196
au_41: Bundaberg Rum & Cola; Private Stock; Bond 12; Limited Edition
au_37: Bundaberg Rum and Lime
au79: Rum; Governors Choice; Burnett Club; Since 1898; Blended in Bundaberg For Club Members
au~3: Bundaberg Rum; Crafted & Distilled by The Bundaberg Distilling Company, Australia; 200 ml; 37% alc/vol; 9311866005582